POLK COUNTY TAX PERCEPTOR'S OFFICE RECOMMENDS AVOIDING THE LINES WHEN USING THE FLORIDA MV EXPRESS KIOSKS LOCATED IN PUBLIX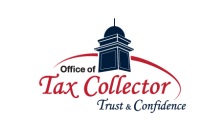 The four Polk County Tax Collector Service Centers throughout Polk County will experience longer than normal wait times for customers during the months of February and March.
Several factors contribute to longer wait times. In the past, federal income tax refunds would arrive during this time, allowing many people to pay unpaid bills, including driver's license penalties and tax liens. Given this situation, the Office of the Tax Collector recommends that customers who need to renew their vehicle registrations, including heavy trucks (with a GVW of less than 26,000 pounds), use Florida MV Express KIOSK services available at Oakbridge and Grove Park Publix locations in Lakeland. Publix offers no-queue, instant printing, extended hours and Saturday convenience, while shopping for essential grocery items.
Customers interested in using KIOSK services available at the Oakbridge and Grove Park Publix locations in Lakeland should bring their registration renewal notice or license plate number and cash, credit or debit card for payment in order to finalize the transaction.
For customers outside the Lakeland area, the Tax Collector's Office recommends using mail and online services, including express pickup, where possible.
We remind customers that appointments are required for all driver's license, ID card, road test, written test and concealed weapons services performed at our service centers.
For online payment services, office hours and locations, and online services and payment options, please visit www.PolkTaxes.com.
#
About the Office of Polk County, Florida Tax Collector Joe G. Tedder
Joe G. Tedder is elected by the people of Polk County to serve as tax collector. The Office of Tax Collector is provided in the Florida Constitution to serve in the state's political subdivisions called counties. The Polk County Tax Collector's Office has service centers in Bartow, Lakeland,
Davenport and Lake Wales. The Tax Collector's Office serves more than 720,000 Polk County residents, providing services such as: driver's license and ID cards; motor vehicle registrations, decals,
license plates, titles and parking plates for disabled people; property and tangible personal property taxes; county local business taxes; tourism development taxes; concealed weapons license applications and renewals; and, other services.