PBC tax collector Anne Gannon warns consumers against traffic citation scam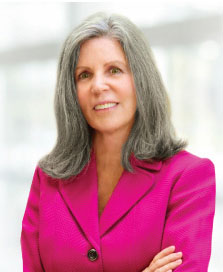 Palm Beach County Tax Collector Anne M. Gannon recently issued a public warning about an email scam disguised as an official Department of Motor Vehicles email.
Fraudulent emails are sent to consumers informing them that they have been charged with a recent traffic violation and demanding that payment be made online by clicking on a link in the email, which directs to a fraudulent payment site. The payment site is not associated with the Florida Highway Safety and Motor Vehicles (FLHSMV) department.
"I want to warn consumers who are targeted by these fraudulent citation emails, not to make payment through the link contained in these fraudulent emails," Gannon said. "If payments have already been made, consumers should dispute the charges with their credit card company and take appropriate security measures with their financial institution."
Consumers are reminded that the tax collector does not issue traffic tickets and the agency does not collect payment for such tickets. Additionally, the FLHSMV does not issue quotes or request payment via email.
Anyone who receives a suspicious notice for a citation can check to see if they have a citation in Palm Beach County by visiting the Circuit Court Clerk and Comptroller's eCaseView system at https://appsgp.mypalmbeachclerk.com/eCaseView.