Pasco Tax Collector Mike Fasano Raises $ 4,000 for Suncoast YMCA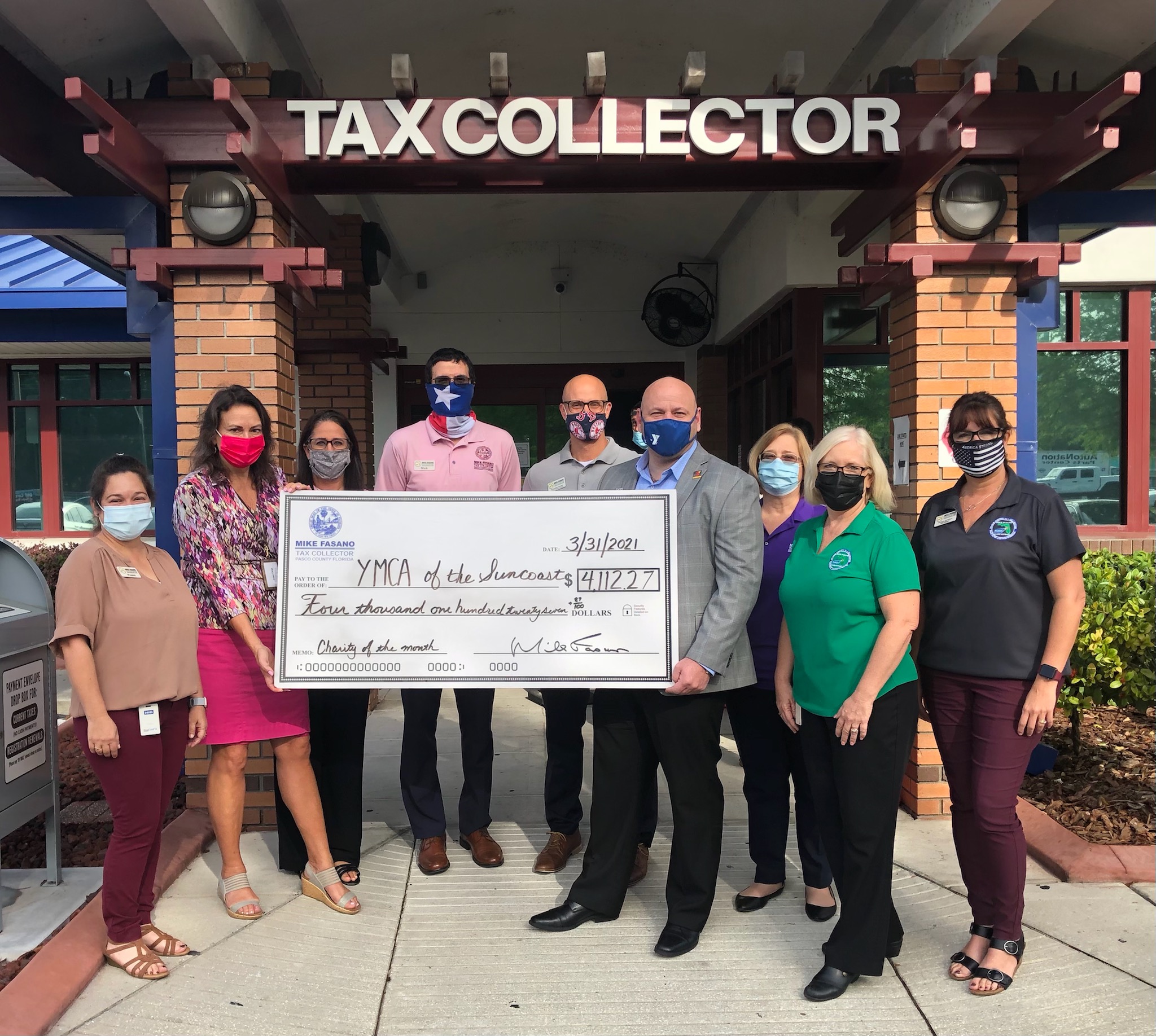 The fundraiser was part of the office's continuing charity series.
The Pasco County Tax Collector's Office raised $ 4,100 for the YMCA of Suncoast.
The fundraiser was part of the office's monthly charity campaign headed by the Pasco County Tax Collector Mike Fasano. Fasano has selected the charity for the month of February, and the donations will go to support the YMCA Swimming Lessons Program.
"On behalf of the YMCA of Suncoast and the Pasco County community, we would like to thank the Pasco County Tax Collector's office and everyone who donated in February to help save lives." , said Julio Vega, District Vice President for the Suncoast YMCA. "Children who learn to swim are an essential skill that every child must acquire. With the support of others, the YMCA is in a better position to ensure that children learn to swim this year.
Fasano chose the program to promote water safety – a priority in Pasco County, which is bordered by the Gulf of Mexico and neighborhoods that have swimming pools and countless lakes. According to an office statement, "the importance of preparing young people to navigate safely in the water is a top priority."
Florida ranked 6th in the United States for unintentional drowning deaths, according to the Florida Department of Health. But, from 2017 to 2019, Florida was ranked first in the United States in accidental drowning deaths among children aged 1 to 4.
"The YMCA is the first agency to offer swimming lessons to young people in our community," said Fasano. "It was an honor for us to help raise funds to support families who otherwise might not be able to afford water safety lessons. A big thank you to a very generous audience for the donations they have made.
In January, the office collected more than $ 6,000 for an anti-human trafficking charity, Liberty Bridge. The charity was chosen ahead of Super Bowl LV in Tampa, an event often accompanied by an influx of human trafficking.

Views of the publication:
1,941