Parson chooses veteran Missouri lawmaker to oversee state tax agency | Politics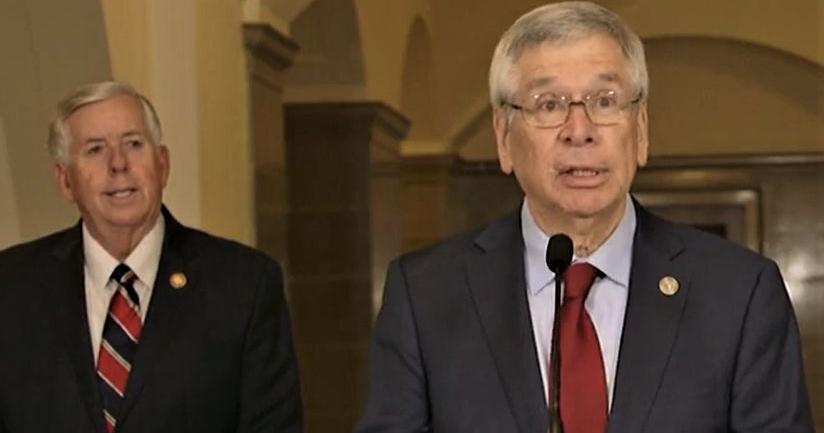 "Customer service is also king at the Revenue Department," Wallingford said.
During the press conference, Parson also welcomed Valerie Huhn as the next director of the Missouri Department of Mental Health.
"Valerie has extensive knowledge and experience of state government and has been a key leader at DMH for almost eight years," said Parson.
Huhn has been the agency's deputy director since 2020 and has been part of the department's leadership team since 2014. She began her career in state government in 2020 in the governor's budget office.
She said her top priority was to increase employee compensation in order to cope with high turnover rates.
The new members of Parson's cabinet arrive after a number of high-profile departures earlier this year. Wallingford is in a post after former revenue manager Ken Zellers was appointed commissioner of the Parson administration office following the forced resignation of Sarah Steelman.
Huhn succeeds Mark Stringer, who has retired.
Wallingford's appointment follows Parson's tendency to pick former colleagues to take on leadership positions.
He recently appointed former State Representative Becky Ruth, R-Festus, to a state children's services watchdog position.