North Glengarry tax collector trial examines tax accounts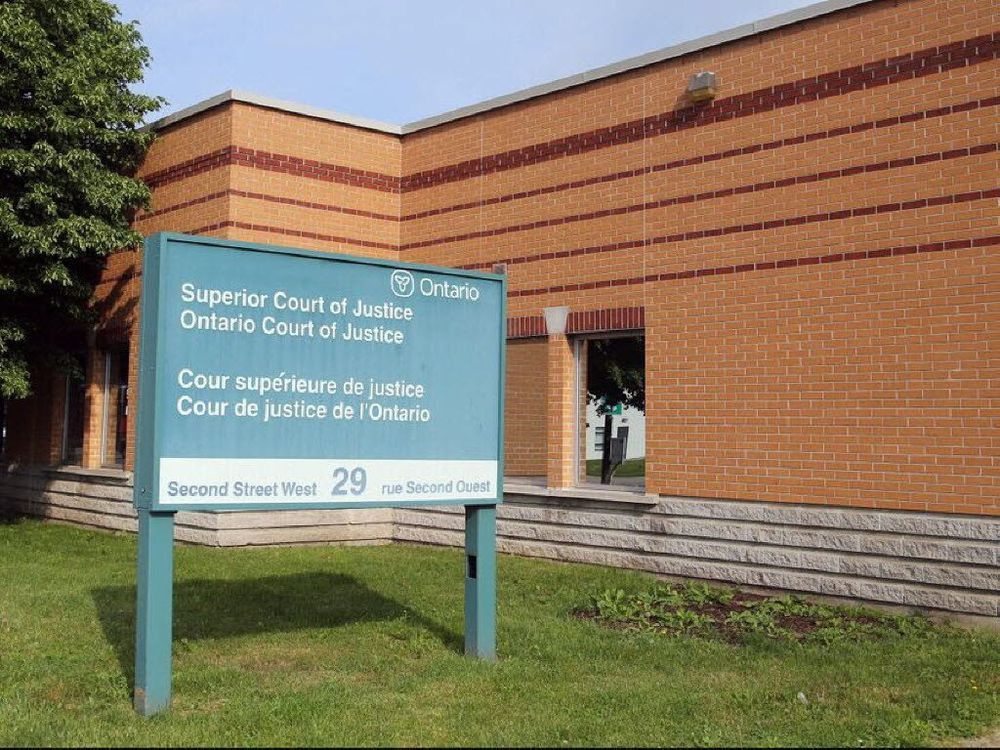 Content of the article
The second day of the trial of a former North Glengarry tax collector, Sandra Cameron, continued on Tuesday.
Content of the article
The majority of the day saw Crown Attorney Barb Glendinning question key Crown witness Linda Lancaster about transactions documented in a 221-page summary of the investigation report produced by the Ontario Provincial Police . The summary relates to an account belonging to residents with the names of Seguin, Doyle and Barr, between 2007 and 2017.
Thanks to its knowledge of municipal accounting processes and the Vadim software, Lancaster answered hundreds of technical questions. At times, Lancaster wondered if Glendinning had understood what she meant in her explanations. Glendinning on a few occasions replied that she didn't quite understand, but what was important was that Ontario Superior Court Judge Laurie Lacelle understood.
Lancaster indicated that according to certain certificate numbers in the Seguin, Doyle and Barr summary, interest due over a period of several years was not added until later, resulting in huge balances. These balances did not match the tax certificates issued from Cameron's account, which showed zero balances, or in other words, no payments due.
She also explained that a specific property tax account, identified in the summary, had been put on pre-authorized payments. But when customers had taxes to pay, North Glengarry council demanded that they not be added to any pre-authorized payment plan. The account in question was added to the plan in January 2008, after Cameron was promoted to tax collector. Lancaster noted that determining if there were overdue taxes on an account could be easily viewed through different methods in the Vadim software.
Content of the article
When asked how to reprint an invoice, Lancaster explained that in Vadim's tax invoice module, you could enter a date, roll number and batch number, which would allow a reprint option and an option indicating any overdue payment amount.
"If this tax account had already been printed and you clicked on the box "reprint this tax account", you would ask the printer to reprint the tax account. If you have the window that says 'reprint this tax bill' and the tax bill has not already been printed, the Vadim system will not print this bill," Lancaster said.
Several dates and receipt numbers were given by Lancaster, where she identified that payments were sometimes entered and then reversed. She also reported occasions when genuine payments were received, and then, retroactively, the amounts due were increased, as if no payment or only partial payment had been received.
Through Lancaster's testimony and the OPP report, the Crown establishes the basis of its case. Cameron had fraudulently manipulated and misrepresented the various tax accounts – with the result that property owners were not charged the taxes they actually owed, and the tax certificates which are supposed to show any outstanding balance on a property tax account were been issued with incorrect information.
Lancaster, who no longer works for the Township of North Glengarry, was hired in 2017 and has assisted various parties in investigative efforts. She was able to confirm that Cameron's Vadim account had made several transactions which the Crown questioned.
"I hope the next tax account we're going to look at, Your Honor, is a little simpler; I believe so," Glendinning said of another of the many tax accounts to review, following with a 62-page investigative summary.
So far, more than 20 people have attended the two-day trial, which is being held via Zoom. The trial will resume Wednesday at 10 a.m.