Martin's Tax Collector's Office Hack Could Damage Data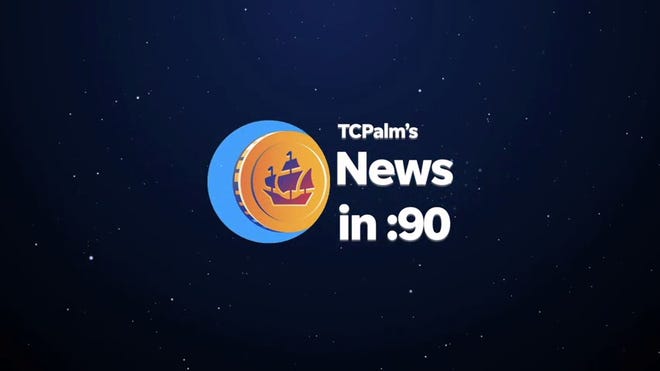 MARTIN COUNTY – Almost two weeks after a "security incident" closed the tax collector's office here, many details remain unknown. Little has been published about the type of violation that has occurred or whether confidential taxpayer information has been disclosed.
Some details, such as the possible hacker, BlackByte ransomware, however, could provide insight into the damage that can be done to the functioning of the county. Officials initially blamed BlackByte for the attack before retracting, but have yet to rule out the possibility.
Tax collector Ruth Pietruszewski continued to decline to provide details of the incident on Friday, saying the investigation was ongoing.
Unclear attacks:Has BlackByte ransomware attacked the tax collector's office? Maybe not, but no one is sure
Cause of shutdown unknown:Martin County Tax Collector Keeps Low Profile on 'Network Problem' and Week-Long Shutdown
"Network problem":Martin County Tax Collector's Office Closes Most Services Without Explanation
"The ransomware was just encrypting the victim's data and (demanding) a ransom to unlock it," said Brett Callow, threat analyst at Emsisoft, a global cybersecurity company that earlier this year helped solve the problem. ransomware attack on Colonial Pipeline Co.
"They continue to do this, but (hackers) are also now stealing a copy of the information, which gives them additional leverage. What they are doing," he said, "threatens to post ( information) online unless a payment is made. "
BlackByte is no different.
This is relatively new ransomware and little is known about who is behind it, he said.
"The worst outcome (of any data breach) is that the victim loses all of their data and can't get it back, and criminals post it online," Callow said.
Additionally, even if a ransom is paid to recover the data, "there is still no way of knowing what (the attackers) will do. There is no guarantee that the attacker will do what they say. that it will, "he said.
And because they've already secured a copy of the data before the victim knew about the attack, hackers can still sell it or use it for nefarious purposes, Callow said.
How did it happen?
While it's not clear how the tax collector's office was hacked, attackers typically find their way into networks in a variety of ways, such as through malicious email or an insecure network, Callow said.
Once "inside", hackers spend time "preparing the network for encryption and data theft," he said. Then, once they're ready, hackers deploy the ransomware. This is when a business realizes it has a problem, he said.
For the Martin County Tax Collector's Office, happened around October 17th, when the county IT department notified the deputy head of the real estate appraiser and the director of human resources and operations of a potential violation, according to records obtained by TCPalm.
Still, the tax collector's office remained publicly silent for nearly three days, as the incident was viewed as "an unverified assumption of a breach in the network," officials said. The Florida attorney general's office called it a "security incident" despite the tax collector's agents insisting it was a "network problem."
In 2019 and 2020, at least 113 federal, state, county and municipal governments and agencies were affected by ransomware, according to an Emsisoft 2020 cybersecurity report. So far this year there have been 68, Callow said.
There is no section that hackers follow to choose their victims. Instead, Callow said, "it's more about going after anyone who can afford to pay a ransom."
And now?
The tax collector's office has been closed since last week but is expected to reopen its main office on Monday for specific transactions. Only people paying their property tax bills will be allowed, the tax collector Pietruszewski said on Friday.
The main office is located at 3485 SE Willoughby Blvd., Stuart. The Palm City branch, 3001 SW Martin Downs Blvd., will have a deposit box for tax payments.
Property tax bills were due to be mailed to property owners in Martin County on Friday.
The office offered limited transactions such as concealed weapons services and Transportation Security Administration processing in the meantime. But the offices have not been opened for other services, such as motor vehicle registrations and renewals, for almost two weeks.
Meanwhile, the St. Lucie County Tax Collector's Office handled state services related to motor vehicles for residents of Martin County.
It ends Monday, however. In a press release, St. Lucia County Chris Craft said that would no longer be an option.
With the busy tax season starting Monday, services there will again be limited to residents of St. Lucia County, Craft said in the statement.
Additionally, Martin County Sheriff's Deputies will suspend drafting tickets to local residents for expired driver's licenses and license plates until the tax collector's issue is resolved, the sheriff's office said Thursday. on Facebook.
Sommer Brugal is TCPalm's educational reporter for Indian River, Saint Lucia and Martin counties. You can follow Sommer on Twitter @smbrugal and call him at 772-221-4231.