Judge hopes former North Glengarry tax collectors trail will see verdict in July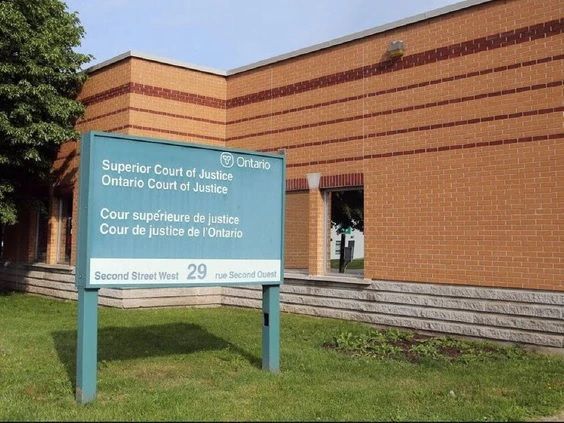 Content of the article
On the 12th day of the trial of former North Glengarry tax collector Sandra Cameron, Ontario Superior Court Judge Laurie Lacelle told the trial coordinator that she hopes to find a date in July to render her verdict.
Content of the article
The trial, which began in January, is expected to end in late April, after lasting a total of 18 days. This time has been allocated for substantive testimony, as well as written submissions from Crown Attorney Barb Glendinning and defense attorney John Hale.
On Thursday afternoon, North Glengarry Township Assistant Treasurer Rachel Kitchen concluded her testimony.
Glendinning showed Kitchen a sample tax report from October 2007, in which a payment was garnished and then reversed from Cameron's Vadim account. According to the corresponding audit trail report, the receipt shows that it was canceled approximately 20 days later, which contradicts information provided through a customer investigation report.
"Are you able to tell us why…on the client survey report the cancellation appears on the same date as the entry but on the audit trail report it is a different date? " asked Glendinning.
"(Cameron) never posted it to the account. So for her to have done that…she created that deposit and then canceled it, either to print a tax certificate or an invoice, because if that doesn't does not appear on the hard copy, that means it was never accounted for, so sorry, in my words, it was a system manipulation to be able to enter the deposit and then reverse it.
North Glengarry tax collector's trial resumes

Third and fourth witnesses testify on scheduled final day of tax collector's trial

The tax collector's trial is almost over with the hearing of a second witness
Glendinning then determined, according to another report, that a tax certificate had been issued in connection with the payment, indicating that no outstanding balance was due, when in fact the payment was forged, in the opinion of Kitchen.
Content of the article
The next witness to speak virtually was Sylvie Major, Billing and Accounts Receivable Clerk from North Glengarry. She described how she can only perform a customer survey in the Vadim system, regarding tax payments. She maintained that the passwords for the township employees' computers were not disclosed to her and were to be changed infrequently. She also said reversals have to be made from time to time, in her experience, but it's usually because a taxpayer made a mistake and paid a certain amount to the wrong account.
Major, who has seen Cameron on occasion outside of work, said they never discussed work-related issues at the sporting events they attend with their children.
OPP Det.-Sgt. John Armit will be next to speak on April 19.