Hillsborough Co. Tax Collector veteran staff files to replace Doug Belden in the agency's top spot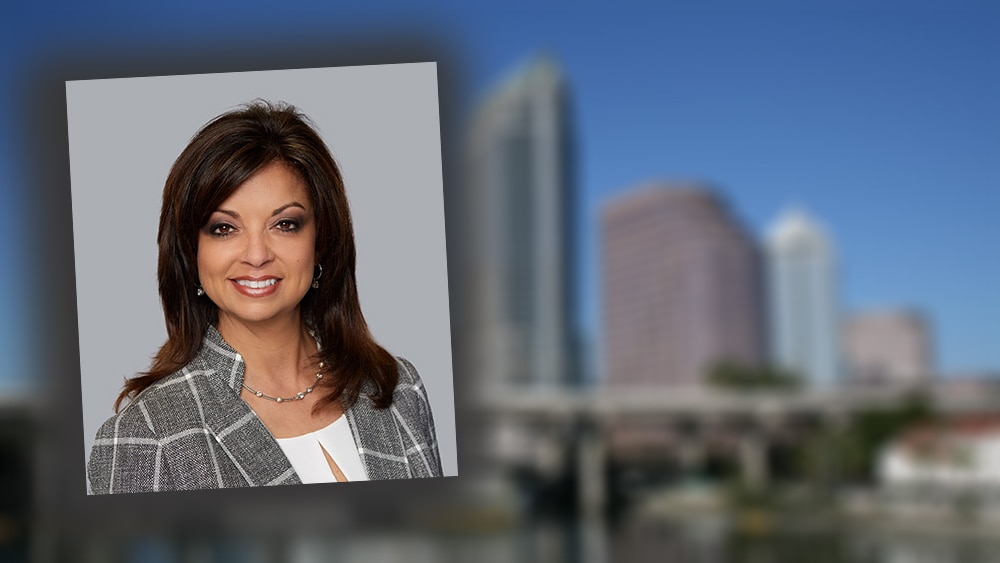 Nancy Millandirector of community relations for the Hillsborough County Tax Collector's Office, filed a candidacy for her agency's top seat on Wednesday.
Current tax collector Doug Belden announced last month that he would not run again.
Millan joins former Hillsborough County School Board member April Griffin In the race to succeed him.
"I worked at the Office of the Collector of Taxes for over 30 years, where I was part of a team that modernized and transformed the way we provide reliable and superior service to our community. I'm running to make sure this office continues to be the Gold Standard for tax collectors' offices in Florida," Millan said.
"Customer service will be at the forefront of everything we do, and my goal is to ensure that your visit to our office is as quick and efficient as possible."
Belden has already approved it.
"Over the years, Nancy has been instrumental in transforming the Hillsborough County Tax Collector's Office into an award-winning government organization," Belden said.
"There is no doubt that Nancy has the experience and passion to continue to provide the excellent service that Hillsborough County residents have come to expect. I fully support Nancy and know that she will continue to ensure that the tax collector's office is run efficiently. »
Millan began her career in the tax collector's office as an accounting clerk and was later promoted to director of community relations.
Where Griffin brings extensive political experience to the campaign, Millan brings direct industry experience. Millan is a Certified Florida Collector's Assistant and holds certifications in Property Tax Administration, Managing a Florida Collector's Office, Duties and Responsibilities of a Tax Collector, and Collecting Licenses, taxes and fees.

Millan prides herself on not only managing national and local resources in her role as director, but also maintaining a forward-looking role with the citizens who come into contact with the office for things like boat registrations, driver's licenses and tag renewals.
Millan helped lead efforts to modernize the tax collector's office, including the recent introduction of self-service kiosks for motor vehicle renewals.
Millan has served on the Florida West Coast Credit Union board of directors since 2006 and is currently its president. She was also recently named a member of the Hillsborough County Sheriff's Hispanic Advisory Board.
Millan also served as chair of the Florida Tax Collector Association's Coalition for Public Information, a position she held from its inception in 2006 until August.
Rep. Catherine Beaver appointed her to serve on the board of the Girl Scouts of Suncoast Council from 2003 to 2004. Millan was also a member of the executive committee of the board of trustees of Trinity School for Children from 2005 to 2008.

Post views:
824