Chinese tax agency calls on government to impose taxes on digital currencies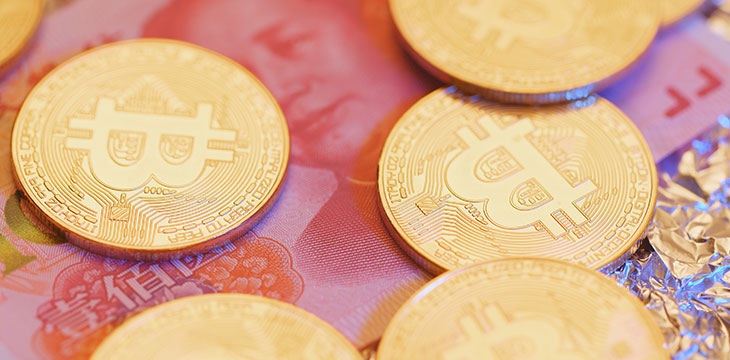 An official Chinese tax newspaper has called on the government to impose taxes on digital currencies, despite the government's recent show of hostility towards the industry. The article, which was attributed to the state tax agency, further called for clarity regarding the reporting of Bitcoin ownership, liquidations, mergers and acquisitions, and more to prevent tax evasion.
China has been unequivocal in its tough stance against digital currencies. The country banned BTC years ago and has continued to reiterate this position. It has banned ICOs, driven out exchanges, restricted banking access to industry players, and kicked out minors in recent years.
However, while clearly leaving no room for digital currencies, the state tax administration of China believes the government should set tax policies for the sector.
China's official tax journal called for a crypto tax and said the exchange's tax schedule is very important. But since the PBOC defines all crypto activities as illegal activities, the tax authorities seem to indirectly recognize their legalization. https://t.co/SZCX5KuiB7

– Wu Blockchain (@WuBlockchain) 20 October 2021
In an article on China Tax News, the Loudi Taxation Bureau of Administration called on the government to go even further and legally define other related activities.
"At the same time, China should improve the relevant property declaration and registration mechanism and carry out real name registration and dynamic tracking of users who hold a large amount of virtual currency," the office said. .
The office also wants the government to set policies related to reorganizations, fines and forfeitures, liquidation, bankruptcy, mergers and acquisitions, etc.
The article was attributed to the office in general and did not identify the author in particular. This is one of the very few calls for taxation in an industry that the government is vigorously cracking down on. While the government has claimed the crackdown is aimed at protecting investors, many have said Xi Jinping's administration is anti-Bitcoin because it represents ultimate freedom in a state ruled by a communist regime.
The call for taxation also comes at a time when HM Revenue and Customs, the UK's tax agency, has sent letters to digital currency investors warning them to check if they have paid taxes. According to tax experts, the letters remind investors to get their taxes in order and do not pose a threat of execution.
Watch: Introducing CoinGeek New York, BSV Blockchain in China
New to Bitcoin? Discover CoinGeek Bitcoin for beginners section, the ultimate resource guide to learning more about Bitcoin – as originally envisioned by Satoshi Nakamoto – and blockchain.