Best Coinbase Tax Calculator 2022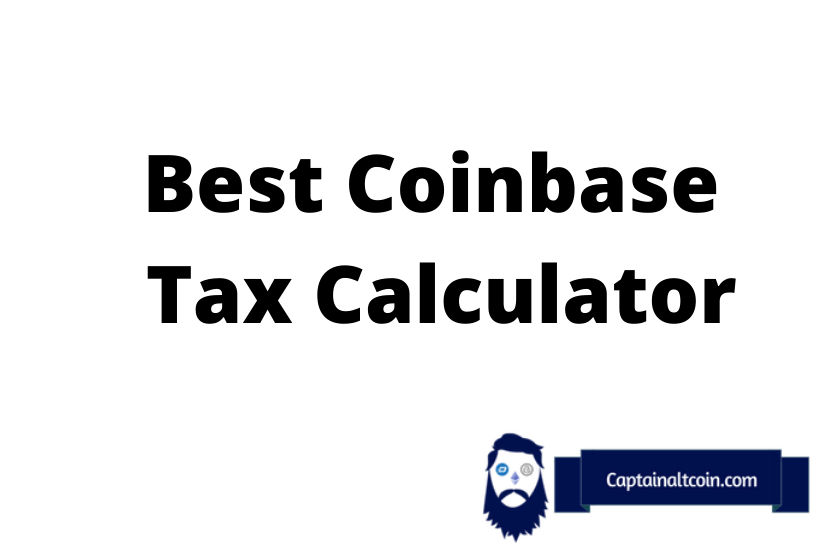 We all hate paying taxes, but if you've bought or sold cryptocurrency on Coinbase, Uncle Sam still wants his share. I know, I know, this might not be a fun topic for most, but it's essential to know, so we'll try to break it down in the most accessible and easy way possible.
There is a lot of content on this subject and it is often contradictory. Many beginners make the mistake of assuming that their crypto earnings are not taxable, unfortunately this is not the case. So today, we're going to take a closer look at how Coinbase cryptocurrency transaction taxes work.
Coinbase tax documents
---
Coinbase does not provide a 1099-B form like a traditional broker and as of tax year 2020 will not provide a 1099-K form. It provides a 1099-MISC form provided you are a Coinbase customer, a US taxpayer, and have earned at least $600 through Coinbase Earn, USDC Rewards, and/or Staking this year.
Visit Coinbase now
How do Coinbase and Coinbase Pro taxes work?
---
We should start by saying that the term "cryptocurrency" can be a bit misleading. Strange as it may seem to the IRS, crypto is considered property, not currency. So property tax laws (don't confuse them with property tax rules) apply to the buying and selling of cryptocurrencies. So even though crypto has a practical use and is already often used as currency, it has the same tax rules as something like collectibles or vintage cars.
Coinbase will send your trading reports directly to the IRS, so remember to report everything on your tax returns. You'll have an angry taxman knocking on your door if you don't, and believe me, the IRS is no joke. If they catch you evading taxes, they will pursue you with heavy penalties or even jail time. When filing your tax returns, you will be asked a simple question about whether or not you have made any cryptocurrency transactions during the year, make sure you are truthful.
If you only used Coinbase for your crypto transaction, you can calculate your tax liability with the tools they provide. On the other hand, if you also transacted outside of Coinbase, you should use a third-party crypto tax calculator, more on that later.
How does Coinbase tax reporting work?
---
On Coinbase and Coinbase Pro, all taxable transaction history can be recorded by third-party crypto tax calculation software automatically and across all exchanges. The software also calculates your wins and losses. You then export your tax forms which can be added to your tax returns.
Best Coinbase/Coinbase Pro Tax Calculators
---
CryptoTrader.Tax
---
CryptoTrader.Tax makes it easy to calculate how much tax you have on your cryptocurrency trades. Not only for crypto trading but also for your mining, interests, airdrops, forks and staking.
Founders David Kemmerer, Lucas Wyland and Mitchell Cookson started the company in 2017 in Kansas City, Missouri. The platform quickly amassed over 50,000 users, who now have an easier task of doing their cryptocurrency taxes.
It is ideal for traders who make several transactions per year, their own interests and airdrops and, due to complicated tax rules, may have difficulty calculating their tax burden on their own. Besides that, with CryptoTrader.Tax you can also connect many exchanges and wallets.
Crypto Trader. Tax also provides integration with TaxAct and TurboTax, which helps build your tax forms.
The service comes with four pricing tiers ranging from $49 to $299, which matches their competitors. The service is ideal for people who are serious about crypto trading and make many trades per year.
Visit CryptoTraderTax now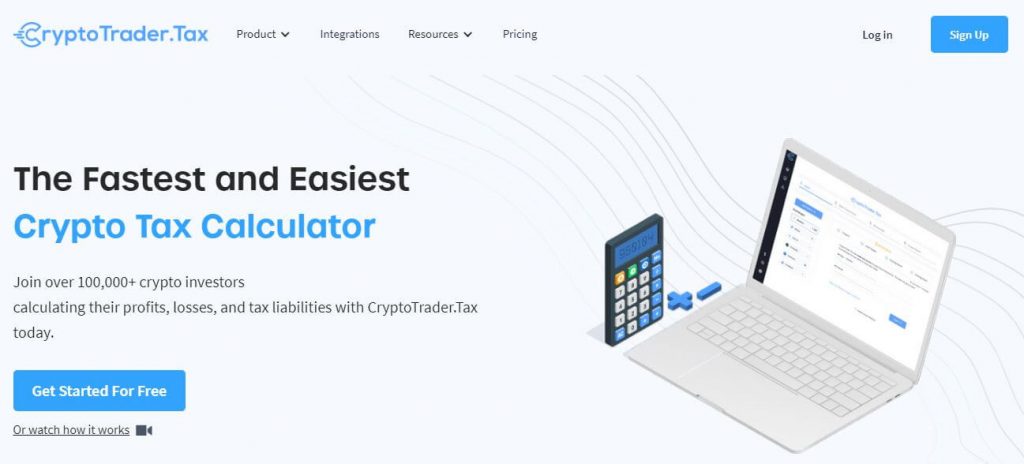 Koinly
---
Koinly is another software designed to track your cryptocurrency portfolio and calculate the correct level of tax you need to pay on your transactions. It was founded in 2018 by a team of crypto investors and computer engineers. And has already filed more than eleven thousand tax returns.
The software tracks gains and losses in your portfolio for free. The tax reporting feature, on the other hand, costs between $49 and $279 per year, depending on how many crypto transactions you have made.
At the time of writing, the platform supports over 350 exchanges, 50 wallets, and 6,000 blockchains, so importing the history of all your cryptocurrency transactions won't be a problem. problem.
Some of the most popular exchanges can be connected via API keys, and you can enable automatic imports for 14 blockchains. By using one of these methods, the data will be automatically synchronized, allowing all transactions to be added in real time. And when the functionality is not available, you can simply manually add the data to an Excel or CSV file.
It will then be able to generate tax reports for more than 100 countries. And you will be able to choose according to your needs from all major accounting methods, be it FIFO, LIFO, HIFO, Average Cost, Share Share and Spec ID.
Koinly does a great job of calculating and tracking tax liabilities on an active, mobile wallet, which is easier said than done. And it also lets you easily generate tax reports, making it a convenient solution to your tax headaches.
Visit Koinly now
ZenLedger
---
Zenledger is another tool designed to calculate your taxes on cryptocurrency transactions. It integrates with a wide range of crypto exchanges and wallets, from which it collects data and automatically calculates your tax liability in real time and creates tax reports. What's better is the fact that ZenLedger is also integrated with services like TurboTax that will process your report directly to the IRS, saving you a lot of hassle.

Forbes, The Wall Street Journal, Bloomberg and other financial publications have written about its effectiveness. And unsurprisingly, ZenLedger supports over 400 cryptocurrency exchanges and 37 DeFi protocols, eclipsing most of their competitors when it comes to technical details.
It is important to keep in mind that although ZenLedger offers superior service, it also comes at a high price. They offer five packages with different prices ranging from $69 to $999, depending on the number of trades and the value of your assets. But the good news is that all packages include HIFO/FIFO/LIFO calculation methods, crypto as income, mining, donations, airdrops and everything you expect from a crypto calculation software. crypto tax.
Visit Zenledger now
Why can't Coinbase always create my tax forms?
---
Even if you are a Coinbase customer, you may have traded on another exchange, Binance for example. Or bought crypto off the exchange and used it to purchase a good or service. Well, as you have probably already guessed, the tax information provided by Coinbase only extends to transactions made on its platform. So you will need another software for off-exchange trading.
Read also:
Does Coinbase send a 1099-B?
---
As we said before, you can buy, transfer, or sell your digital asset outside of Coinbase, which makes it impossible to record the transaction. This means that they cannot send you a 1099-B like an online stockbroker would.
Thus, the Coinbase Tax Calculator will not be accurate if you:
Crypto transactions on another platform or exchange
Crypto sent or received from an outside source, wallet or exchange
Held your crypto in a wallet
Participated in and received crypto from an ICO
Used a non-FIFO method such as FILO or LIFO to calculate your capital gains or losses
So in conclusion, if you have only used Coinbase for your crypto transactions, you can use the tax calculators provided by Coinbase. If, on the other hand, you've done a lot of transactions outside of Coinbase, it's best to use third-party software that can accurately calculate your tax liability.
What is a taxable event in crypto?
---
Sell ​​your crypto for cash
---
Realize the gain when you sell, but remember that you don't pay taxes on your losses. Losses can actually help your tax bill in some cases.
Use cryptography to pay for goods and services
---
Like, buying the new Tesla with Bitcoin
Selling a crypto for another crypto
---
Like "converting" a Cardano for the Bitcoin equivalent.
Get paid in crypto by your employer
---
Your crypto will be considered compensation and taxed according to your income bracket
Mine and stake crypto, or receive airdrops
---
Mining and staking rewards are taxable events. Although receiving an airdrop is only taxable at your ordinary income rate if it is received as a gift or lottery win, if it simply remains in your wallet, the government will not tax it.
FAQs
---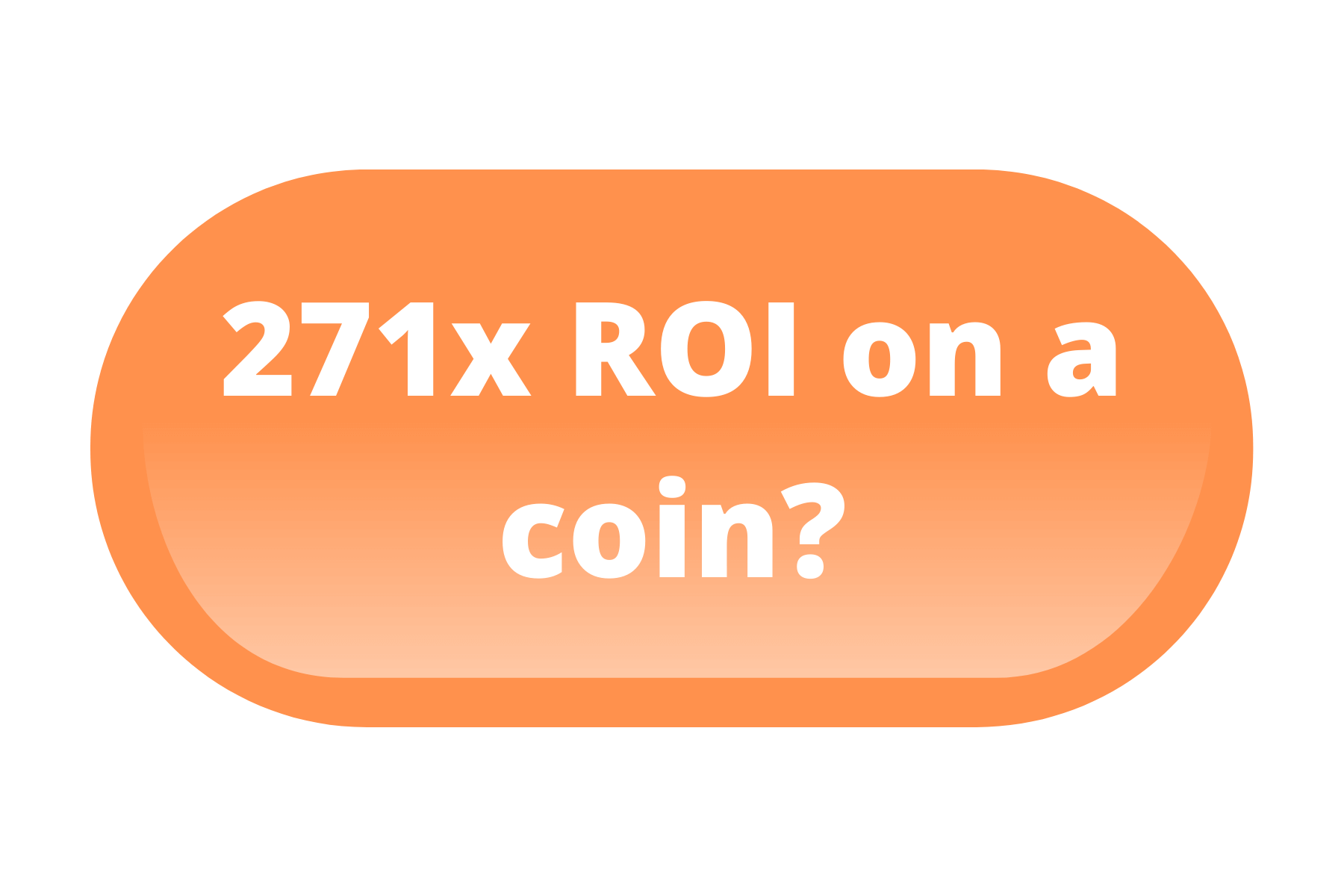 CaptainAltcoin writers and guest authors may or may not have a vested interest in any of the projects and ventures mentioned. None of CaptainAltcoin's content is investment advice or a substitute for advice from a certified financial planner. The opinions expressed in this article are those of the author and do not necessarily reflect the official policy or position of CaptainAltcoin.com